I will show you how to copy files from a windows file share to/from a Verizon/Motorolla Droid X.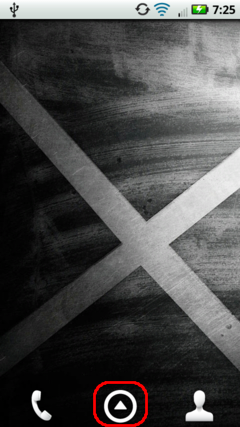 1) Click the app launcher button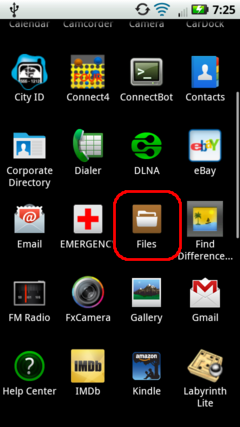 2) Open the "Files" app

3) Select "Shared folders"

4) Add Server if you don't have one setup. If you are already setup, click the server.

5) Browse to the file or folder you want to copy to your droid and long press on it.

6) Select "Copy"

7) NOTICE the "Paste here" button is available. Don't press it yet!

8) Press the back button until you see "Phone files". Select it!

9) If you want, create a "New folder".

10) If you are creating a folder, enter the name, click OK.

11) Press the "Paste here" button

12) You will see the file copy indicator appear in the notification bar. Pull down the notifications area to see the individial file copy progress.

After the last file is copied the file or folder you just copied will show up!